SBA 504 Loan Requirements
Get the full set of requirements for the SBA's lowest-rate financing for small businesses.
Start Your Application and Unlock the Power of Choice
$5.6M

offered by

a Bank
$1.2M

offered by

a Bank
$2M

offered by

an Agency
$1.4M

offered by

an SBA Lender
Click Here to Get Quotes!
SBA 504 Loan Requirements for Borrowers, Projects, Lenders, and More
While they are not as stringent as some other types of loans, you will find a wide range of eligibility requirements when it comes to the 504 loan program. These apply to you (the borrower), but also to lenders, and even the project you're about to embark on.
What Are the Eligibility Requirements to Get an SBA 504 Loan?
When it comes to business eligibility, you'll find that the requirements are pretty easy to meet. However, it should be noted that the program is actually designed for qualifying businesses that cannot obtain reasonable terms on financing without the help of the SBA. If you can obtain conventional financing with low interest and reasonable terms without the SBA's help, this program may not be for you. Other requirements include the following: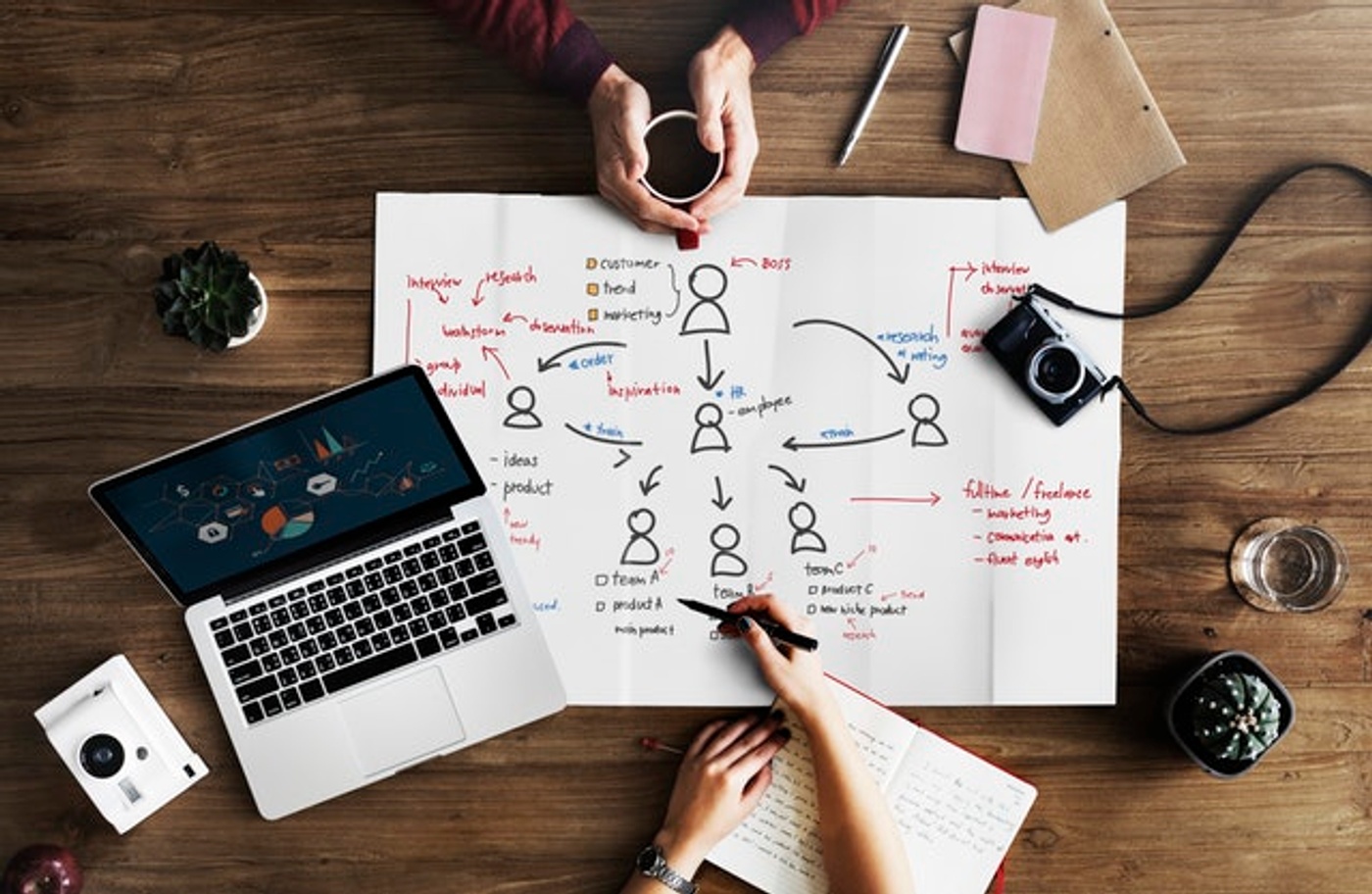 Your business must be worth $15 million or less.

You must operate as a for-profit entity (nonprofits are not eligible).

You must meet SBA size requirements that pertain to small businesses. Note that size requirements vary by industry, so there is no one-size-fits-all answer here. You can find the current business size requirements set forth by the SBA here.

Your average net income for the preceding two years prior to applying for the 504 program must be $5 million or less after income taxes.

You cannot be engaged in passive activities.

You cannot be engaged in speculative activities.

You must meet job creation requirements, or, alternatively, meet community development or public policy goals.

You cannot purchase and then hold real estate. Real estate purchased with the loan must be utilized for business needs.

You cannot be engaged in any form of lending.

You cannot have defaulted on a federal loan previously.

You cannot be involved in any sort of political activity or lobbying activity.

You cannot be involved in any form of gambling, nor can you operate a casino.

The loan must be repayable from cash flow generated by the project in question.

You must be able to provide the SBA with personal histories for all principals in your company.

You must have a business plan, and it must be deemed feasible.

You must plan to occupy at least 51% of the building if it is an existing structure, and 61% of the building if it is new construction.
Note that many businesses that qualify for 7(a) financing will also qualify for 504 financing, but not all, due to the more stringent requirements.
What Are Lender Requirements with an SBA 504 Loan?
There are few requirements when it comes to lenders involved in the 504 loan program. However, they are relatively stringent, and are as follows:
Meet minimum lending activity level requirements (actively lend to customers)

Have a board of directors with at least nine directors who vote

Have full-time, professional management

Have full-time, professional staff

Be an SBA-approved private sector lender

Work with CDCs
What Are the Project Requirements with an SBA 504 Loan?
We have touched on most of the project requirements previously within this guide, but we'll cover a quick refresher below.
The project must meet job creation requirements. If not, it must meet public policy goals or community development goals without causing the CDC to miss its overall target job creation rate.

Meet usage requirements.

When applicable, meet "green" requirements.
What Are the Requirements for Going Green with a 504 Loan?
Interested in going green using a 504 loan? There are a few qualifications that your business and your project will need to meet first. Note that your project may only need to meet one of these qualifications. These are as follows:
Project goal is to design/build LEED certified buildings

Project goal is to reduce energy consumption by 10% or more

Project goal is to create renewable energy

Project goal is to incorporate sustainable design element
Ongoing Covenants: Post-Closing Requirements for SBA 504 Loan Borrowers
We've just taken a close look at the requirements to obtain an SBA 504 loan. Complying with these is the only way to obtain the loan in the first place. However, once you have been issued a loan, there are additional requirements – restrictions and covenants – that must be upheld. Failing to do so can result in serious repercussions.
Ownership Changes: Any change in ownership of the business can only be made with the approval of the SBA first. This can be limiting for business owners who want to sell the company but do not have a qualifying buyer. It can also be problematic for business owners thinking about business succession if the 504 loan will not be paid off by the time the current owner wants to step down. Note that this includes "control" of the business, and does not refer only to actual ownership. The SBA's approval must also be in written form.

Taxes: The SBA takes the matter of taxation very seriously, as well as your obligation to uphold your tax liabilities (as the owner/borrower). Each May and October, you must provide evidence that your real estate taxes have been paid, assuming the loan is secured by real estate. If real estate is not part of the loan (equipment/machinery only), then this does not apply.

Hazard Insurance: Every year, the SBA requires that 504 loan holders provide evidence of hazard insurance on the business property. Note that this insurance must be equal to the remaining balance of the SBA loan. The bad news is that this can be expensive up front when the loan is first originated. However, it does mean that insurance costs will drop over time as the loan principal is paid down.

Proof of Financial Responsibility: In addition to showing proof that you are paying your real estate taxes, the SBA also wants proof that you are upholding your other financial responsibilities. For instance, you will need to have your corporate tax return compiled and sent to the SBA regularly. The same is true for your annual financial statements (prepared by an actual accounting professional).

Additional Encumbrances: Thinking about using the collateral for the 504 loan to secure additional financing? While that might be possible, you cannot do it without first checking with the SBA. You must get written permission from the Small Business Administration before incurring any additional encumbrances on any collateral securing the 504 loan.

Protecting Your Business: Finally, you will find that the SBA wants to hedge their bets when it comes to the stability of your business. It is not uncommon for the death of a key individual within a business to cause serious financial problems. The SBA will require that all key individuals within your business have life insurance to offset this possibility.
As a note, these are just some of the more common restrictions and covenants, and they only apply to the Small Business Administration. It is entirely possible that there will be others that apply to your situation, and it is also likely that your lender will impose their own restrictions and limitations, such as covenants referring to cash flow coverage and other financial ratios.
SBA 504 Loan Terms
| | |
| --- | --- |
| Loan Size | The SBA 504 loan can provide up to $5 million for small businesses, and up to $5.5 million for small manufacturing companies |
| Loan Term | Up to 25 years for land and buildings, 10 years for heavy equipment |
| Interest Rates | Vary, but current maximum interest rates for the CDC portion of an SBA 504 loan are between 2.08 and 2.18% above the relevant U.S. Treasury Index (5-year index is used for 10-year loans, while the 10-year index is used for 20-year loans) |
| | Land, real estate, heavy equipment, and other fixed assets. 504 loans are not allowed for working capital |
| Credit Score | No official minimum score set by the SBA, but lenders typically require scores of 680+ |
| Down Payments | Minimum 10% down payment required for most borrowers |
| Timing | Typically takes between 65 to 75 days to close on real estate loans, heavy equipment loans may close faste |